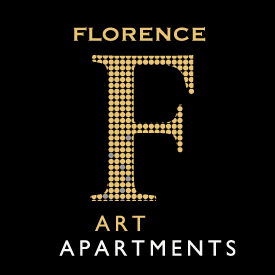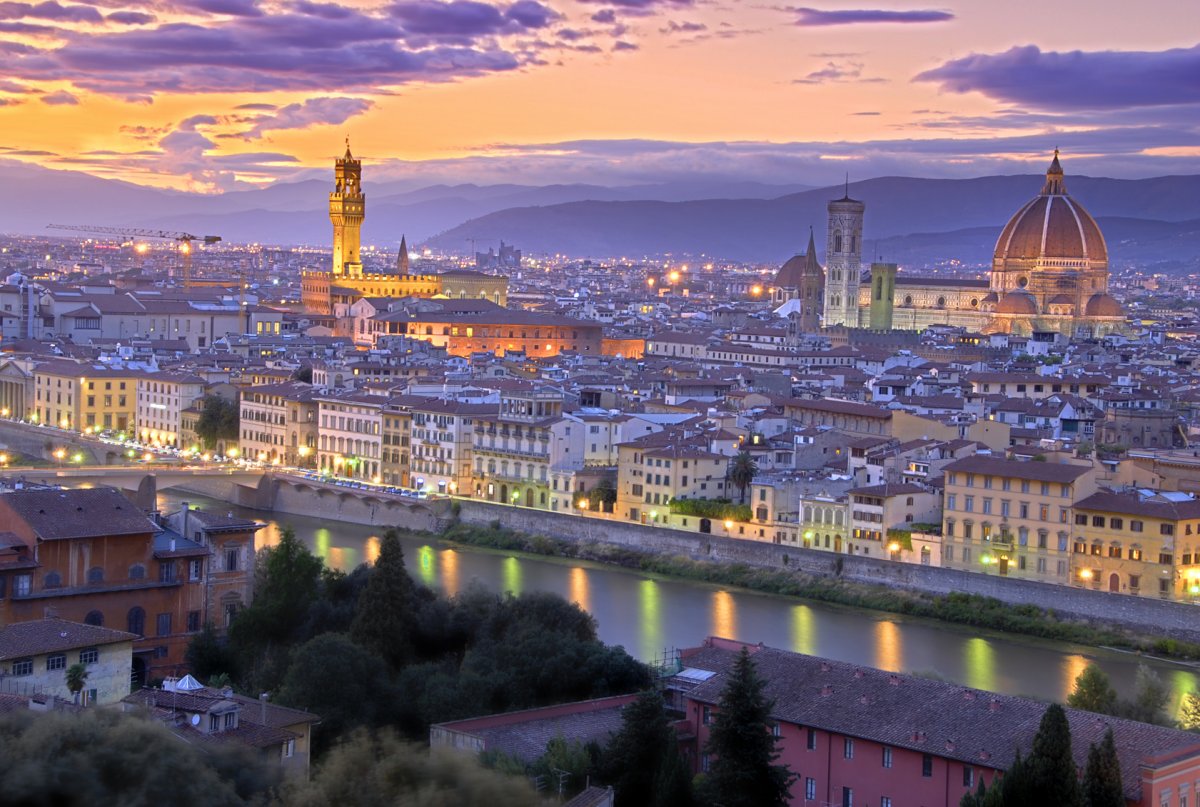 Firenze
The Palace is located in Via Ricasoli, one of the must important streets of Florence. Between the Duomo and the Accademia gallery. The palace was fully renovated in the 2014. It has a big elevator and designer marble floors.
Florence Art Apartments is ideal for a couple, families or friends looking for a short or mid term stay. It's sensational location allows the guests to live in an important building thanks to its architecture and history, while still having the comfort of modern luxury life style in the heart of the city. 5 minutes walk from Ponte Vecchio, Piazza della Signoria, 1 minute from Duomo, 10 minutes from Train Station.
Modern and elegant apartments from 35 sq. mt. to 120 sq. mt. with 2 single beds that can be join to make a queen size bed, with fully equipped kitchen. Bathrooms are all new with travertine marble all around. Ideal for a business staying or turists that want to stay in the heart of the city with all the comfort.
ART
In keeping with the company's philosophy, the proceeds of the artwork go directly back to the artist, thereby continuing/paying homage to the patron-client relationships that sustained Florence's medieval and Renaissance workshops for centuries, yielding many of the city's most famous works of art. The theme of art is not merely an internal consideration, however; the apartments are situated in key locations around the city and feature views of the Duomo, arguably the city's most remarkable feat of architecture. For more information, drop into Florence Art Apartments' centrally located office on Via Ricasoli, 34 or call +39 340 51 24 148.
PARKING SERVICE is extra, is located near by Florence Art Apartments.
You can eat at "Il Cantinone" Restaurant - Via di Santo Spirito 6r - Firenze with a special price.
PRICES AND RATES
All prices in EURO based on number of guests, heating and electric included.
Extra: Local tourism tax, per person and day (children up to age 11 are exempt).
By season:
LOW SEASON:
16 January - 24 March
01 November - 09 December
MEDIUM SEASON
25 March - 01 April
02 October - 31 October
HIGH SEASON
02 April - 01 October
10 December - 15 January
HOUSE RULES
Please love and respect this wonderful space. If damage is done to the artwork, guests will be held liable. To respect the health of our guests, no smoking is allowed in this building. Thank you
Checkin after 5 pm + 25€
PAYMENT
On the day after the guest checks in, the payout method you supplied will be credited. For details, see your Transaction History. For details, see your Transaction History. Tourism Tax Extra + 1,5€ per night, per guest.
CANCELLATION POLICY
Moderate: Full refund 10 days prior to arrival, except fees.
SECURITY DEPOSIT
Florence Art Apartments will only charge the security deposit amount if an issue is reported by the host.